The Prodigy Free Sans Font belongs to the Sans Serif Fonts typefaces. It falls in the category of geometric fonts family. Its designer is Wei Huang who is a professional typeface designer. It was first seen on the internet in 2020 on May 1st. Its publisher is also Wei Huang. It has 18 types of styles in total, including regular, italic, bold, and many more.
It is a geometric font. The appearance of this font is rectangular and the height of its characters is taller. Its form is very clean. Characters of this font have rounder shapes now. This font's license is under OFL so it is of course fully free for all kinds of purposes. Whether it is personal, commercial, or any other business purpose.
This font comes in all kinds of formats OTF, TTF, WOFF, and many other Webfont types. All of the operating systems support it. Windows, Mac OS, Linux, and others as well. It consists of some special characters along with Uppercase, Lowercase, and Numerics. It is best for the body text of books.
Who Used Prodigy Free Sans Font?
The main use of this font is as a body text for different kinds of books. Creation of This font is in such a unique style that users can utilize it in any way possible. Whether it is for the title cover, headings, or as a body text of books. It is also in use by article writers all over the world. That is because of its high readability.
Many bloggers also use this font for writing their blogs. This is also because of its high legibility. It very much attracts the reader and generates traffic for their blogs. This font is very close to the united sans font. It is highly in use by website developers and they use this font for all kinds of websites. They even use this font for coding because it is easy to read and more visible than other fonts.
It is also in use by designers for making all kinds of designs. It is mainly in use by Logo designers because of its simple yet elegant look. This font is best for making minimal logotypes. It is even in use for making posters of all kinds. On posters, this font is seen for the main heading and body text also because of its readability.
Prodigy Free Sans Font Family Appearance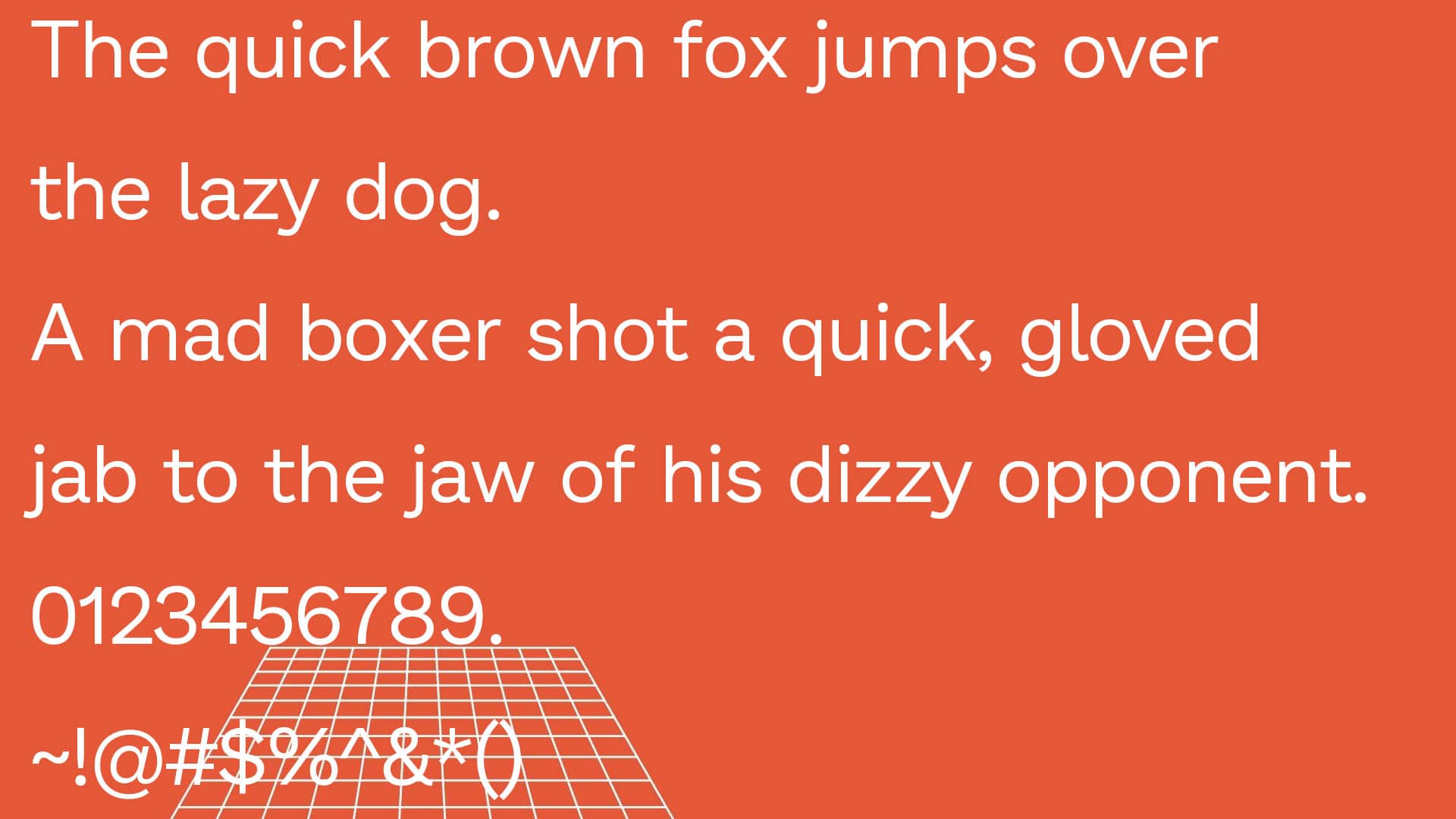 Details in Table
| | |
| --- | --- |
| Name | Prodigy Free Sans Font |
| Designer | Wei Huang |
| Style | Sans-Serif |
| File Format | OTF, TTF |
| License | Free |
Font License Guide
This font is free for all kinds of usage font. Users can use this font for all kinds of purposes whether it is personal, business, or commercial. It is better to read the license agreement first.
Alternatives of Prodigy Free Sans Font
Silent Sans Serif Font
Vela Sans Font
Extenro Sans Serif Font
Gila Bold Sans Font
Ancient Olive Sans Serif Font
Espera Sans Font
Source Sans Pro Font
XXII Aven Sans Serif Font
Queental Sans Font
Family of Prodigy Free Sans Font
Prodigy Free Sans-Black
Prodigy-Free Sans-Black Italic
Prodigy Free Sans-Bold
Prodigy-Free Sans-Bold Italic
Prodigy Free Sans-ExtraBold
Prodigy-Free Sans-ExtraBold Italic
Prodigy Free Sans-ExtraLight
Prodigy-Free Sans-ExtraLight Italic
Prodigy Free Sans-Italic
Prodigy-Free Sans-Light
Prodigy Free Sans-Light Italic
Prodigy-Free Sans-Medium
Prodigy Free Sans-Medium Italic
Prodigy-Free Sans-Regular
Prodigy Free Sans-SemiBold
Prodigy-Free Sans-SemiBold Italic
Prodigy Free Sans-Thin
Prodigy-Free Sans-Thin Italic
Prodigy Free Sans Font Free Download
If you want to download this professional-looking font for free then just download it by clicking the download now button below and start using this font for free.
Supported Languages
Spanish, Greek and Dutch Kurdish (Latin), Vietnamese in Latin, Ukrainian, Polish, Italian, Turkish, French, Arabic, Greek, Cyrillic, Romanian, Kazakh (Latin), Czech, Icelandic, Basque, Estonian, Irish, Croatian, Belarusian, Hebrew, Thai, Luxembourgian, Russian, Portuguese, Belarusian (Latin), Swedish, Hebrew, Bulgarian, Serbian (Cyrillic), English, Urdu, German, Persian, Hungarian, Danish, Serbian (Latin), Lithuanian, Slovenian, Latvian, Slovak, Finnish.
FAQs About This Font!
Why Prodigy Free Sans is a good Font?
This font is good because it is usable in all kinds of situations. Users can utilize it in the main title covers, Headings, and body text as well. It is a very professional-looking font.
Who owns the Prodigy Free Sans Font?
The owner of this font is Wei Huang. Wei Huang is also the creator of this font and owns all the copyright of this font.
Can I use Prodigy Free Sans Font commercially?
Yes, the license of this font is under OFL. So it is clear that the font is freely usable for all kinds of usages whether it is personal or commercial. It is better to read the license agreement first.
How do I download Prodigy Free Sans Font?
It is very easy to download this font. Just click the download now button above in the download section and your downloading will start in few seconds.
Is Prodigy Free Sans a Mac OS font?
No, it is not a Mac OS font. However, you can use it on Mac Os after you download it from our website and install it on your Mac OS. You can use it on any operating system.
Is Prodigy Free Sans unprofessional font?
No, it is not an unprofessional font. This font is highly professional and has an elegant look. Users can use it to write his/her resume as well. That is because of its professional look and legibility.