The Cantarell Font belongs to the Sans-Serif font typefaces. Its creator is Dave Crossland. Its official release was in 2019 when Dave Crossland was studying typefaces at the University of Reading. This font belongs to the Humanist Classification. Its publisher is Abattis Foundry and its release was under Open License, so it is free to use.
The release of the latest version of this font was on 22 December 2020. Although this font had to face too much criticism from the free software community, many were in this font's support as well. That is why it is still available in Google Fonts. It is a highly readable font, its legibility score is very high. This font is very close to the soin sans neue font.
Its main purpose was to make web pages readable. Especially on cheap android phones because the visibility of words is very less on small screens. The aim of this font is mainly small screens so it is not very suitable for printing unless you are very creative while designing. As a graduation project for the master's in typefaces designs program, it is a very well-made font.
Who Used Cantarell Font?
HTC was the first company to ship a Google Android phone and it came with a feature known as font-face which included this font in it. Its main purpose was to make web pages readable on cheap android phones as their screen readability is very low.
It is also in use for the Fedora Project which is an open-source platform for clouds and containers used by developers of software. This font is in use as the default UI of GNOME since the release of its version 3.0 and it replaced DejaVu and Bitstream Vera.
This font's main developing purpose was for small phone screens so it is not very often seen in large size printing because it is not very much visible in large size, however many creative designers used it in their designs in such a way that it looks more artistic and beautiful.
Cantarell Font Family Appearance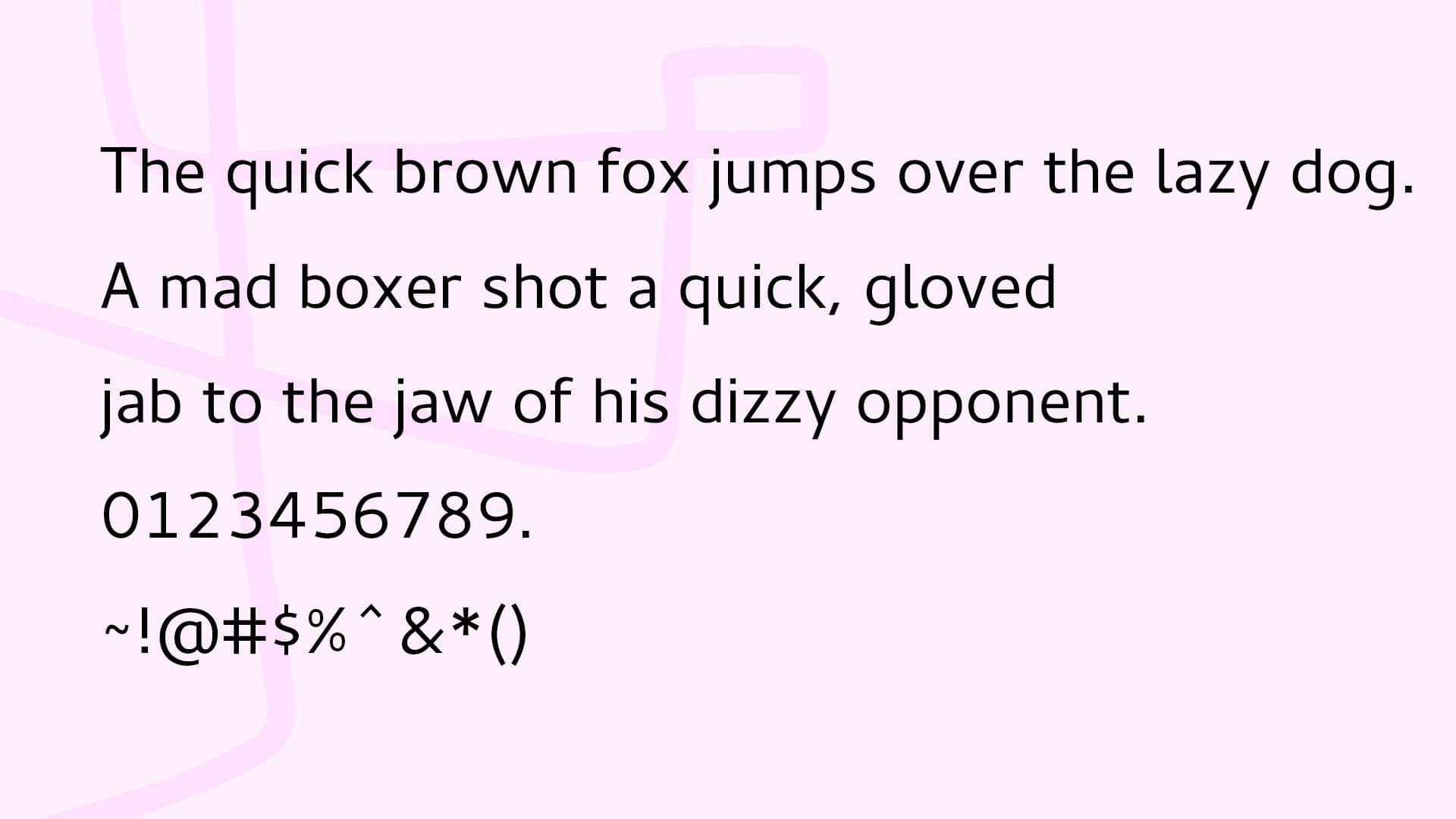 Details in Table
| | |
| --- | --- |
| Name | Cantarell Font |
| Designer | Dave Crossland |
| Style | Sans-Serif |
| File Format | OTF, TTF |
| License | Free |
Font License Guide
This font is an Open and Free License Font and it is usable for personal purpose and commercial purposes for free and without any limitations. It is better to read the license info first.
Alternatives of Cantarell Font
Revisal Font
Effra Font
Caslon Font
Baskerville Font
Ehrhardt Font
Lasiver Font
Bernini Sans Font
Azo Sans Font
Family of Cantarell Font
Cantarell-Regular
Cantarell-Italic
Cantarell-Bold
Cantarell-Bold Italic
Cantarell Font Free Download
If you want to download this font for free then click the download now button below without hesitation and start using this font right away.
Supported Languages
Spanish, Greek and Dutch Kurdish (Latin), Vietnamese in Latin, Ukrainian, Polish, Italian, Turkish, French, Arabic, Greek, Cyrillic, Romanian, Kazakh (Latin), Czech, Icelandic, Basque, Estonian, Irish, Croatian, Belarusian, Hebrew, Thai, Luxembourgian, Russian, Portuguese, Belarusian (Latin), Swedish, Hebrew, Bulgarian, Serbian (Cyrillic), English, Urdu, German, Persian, Hungarian, Danish, Serbian (Latin), Lithuanian, Slovenian, Latvian, Slovak, Finnish.
FAQs About This Font!
Is Cantarell Font available in Ubuntu?
No, it is not available in Ubuntu, to use it you will have to install it manually after downloading it from our website by clicking the download now button above.
Is Cantarell Font limited for usage?
No, this font is free to use for any purpose whether it be personal or commercial, and without any limitations. It is better to read the license agreement before using the font.
Can I use Cantarell Font in Adobe InDesign?
Yes, you can use this font in all applications of Adobe, you just have to download this font from our website by clicking the download now button above and install it in your system to use it.
Is Cantarell Font secure for my system?
Yes, This font is secure for your system, it is secure for all kinds of uses. If you still have any doubts then you can run an antivirus scan on this font File.
Are there any alternatives and combinations of Cantarell Font?
Yes, there are many alternatives to this font but Open Sans Font, Oxygen Font, Rival Sans, LD Alena, Myriad Pro, Alto, Avenir, Freight Sans, Today Sans, and Arimo are the best.